Classification of self-adhesive enameled wire

Description of product model

1、When the customer needs to use the enameled wire for the B grade, we provide the F grade product and meet the B grade requirements.
2、When the color of the enameled wire is pure copper, the color is not labeled.
3、When the conductor material is pure copper, the identification is omitted.
Introduction of commonly used conductor materials


Product introduction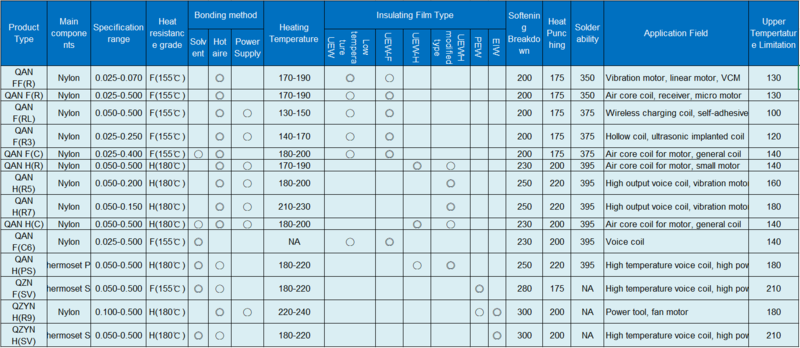 1. UEW class can be dyed with the color of red, green, blue, and black.
2.Heating temperature: regarding the recommended temperature during the enameled wire experiment, during the winding process, when the specification is ≤0.050mm, the axis fixture temperature is 170-210
3. SV type products need to be processed with solvent and then baked in an oven for no less than 30 minutes with the temperature of 200°C;
4、◎Priority recommended matching method, ○Secondary recommended matching method.
Bonding performance comparison of typical models

Typical specification technical parameters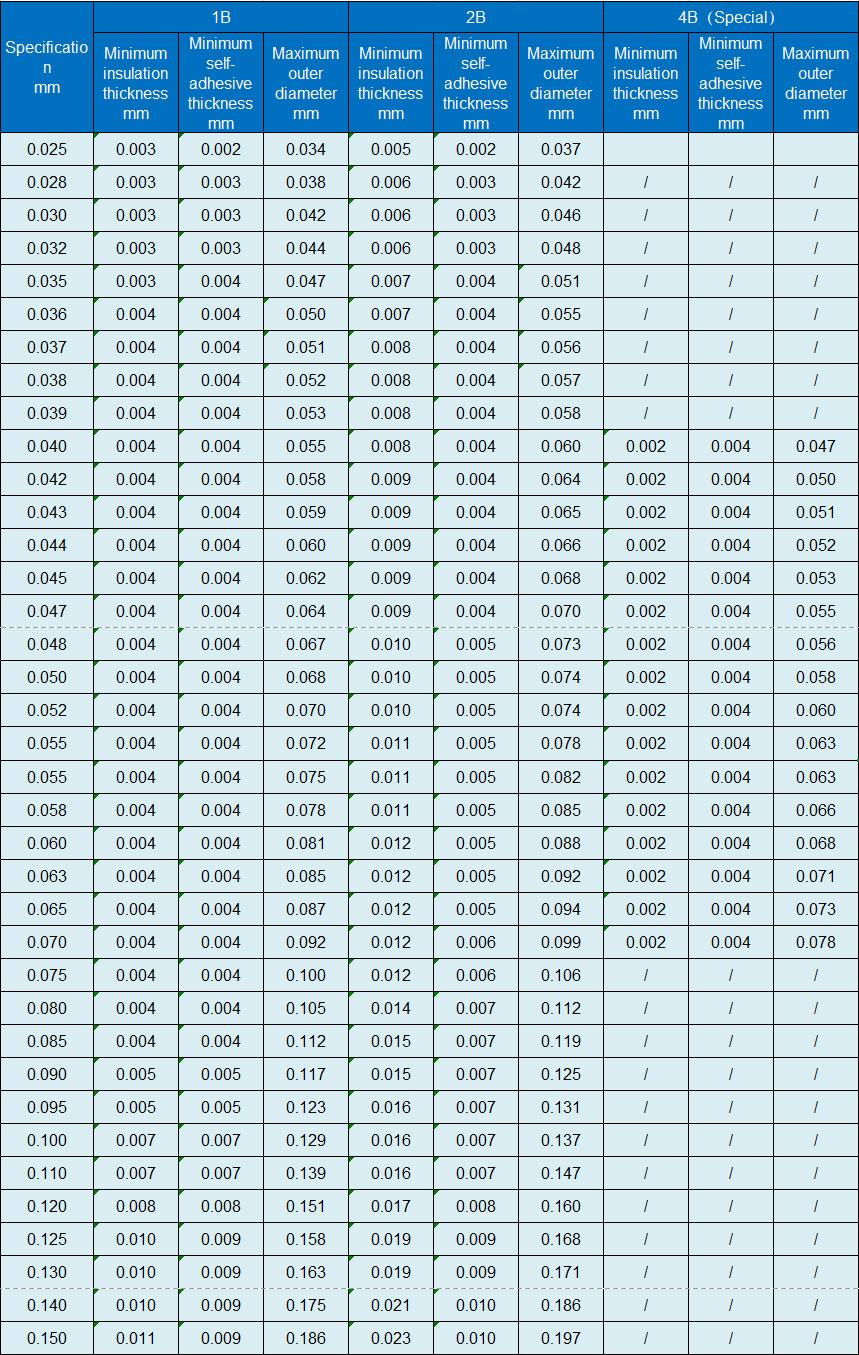 Remarks:
1.Reference standards: IEC60317, JIS C 3202, NEMA, etc.;
2. We just list some typical specifications. The products can be customized according to customer's special requirements.
Product packaging